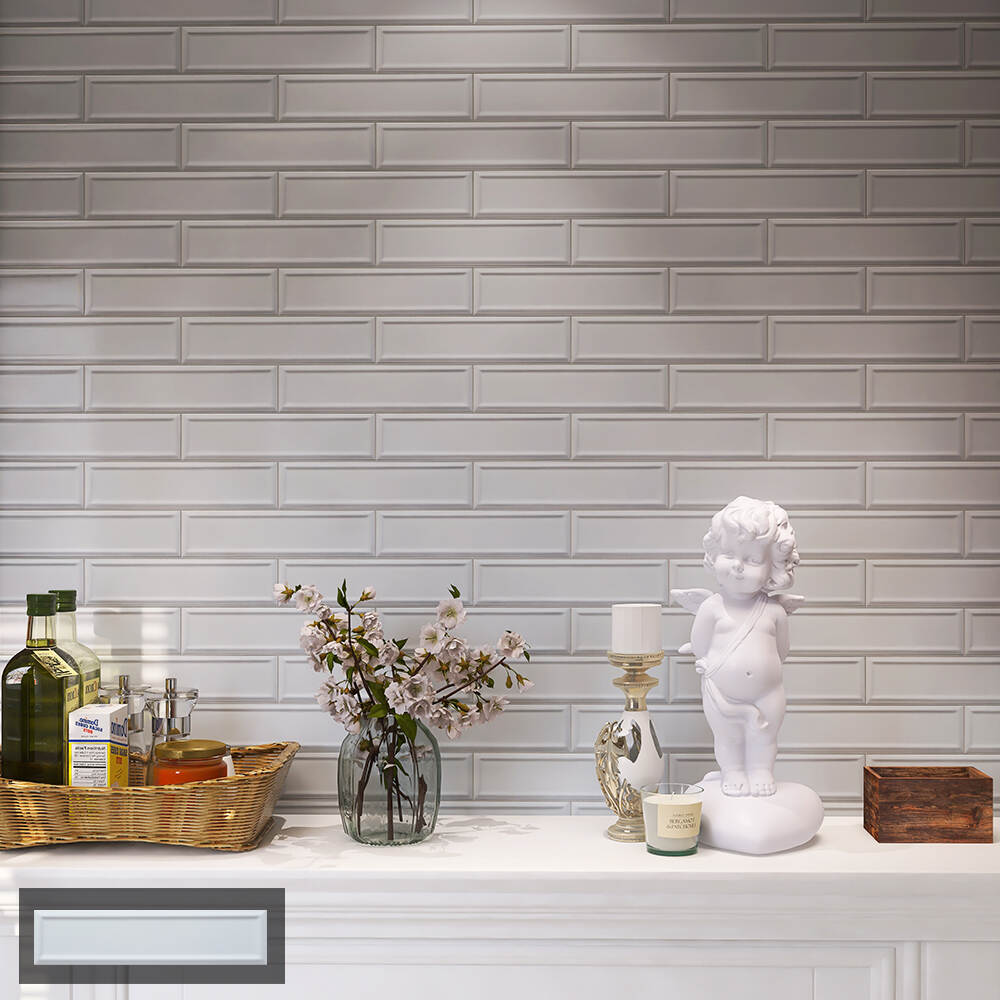 How do I choose the right tile? II

Polished Tiles
Polished through-body tiles are a popular choice for indoor flooring due to their superior quality. These tiles have a smoother surface than other types of tiles, which makes them both aesthetically pleasing and practical. In addition to their superior surface, through-body tiles are also very hard and wear-resistant, making them ideal for high-traffic areas. And if you're looking for a specific look, through-body tiles come in various stone and wood effects, adding a touch of elegance to any room in your home. Overall, through-body tiles are a versatile and durable option for anyone looking to upgrade their indoor flooring.
Mosaic
Mosaic tiles are a popular type of tile used in interior and exterior design. They are composed of small tiles that are arranged in a pattern to form a larger tile. The tiles themselves are highly durable, as they are resistant to acids, alkalis, and abrasions. Additionally, they are non-permeable, meaning that they don't absorb moisture, and they are able to withstand high pressure. Mosaic tiles can be made from a variety of materials, including ceramic, marble, and glass, each of which offers its own unique benefits. Ceramic tiles, for example, are highly versatile and can be used in a wide range of settings. Marble tiles, on the other hand, are prized for their elegant and sophisticated appearance. Glass tiles, meanwhile, are known for their luminosity and ability to reflect light. Mosaic tiles are ideal for use in small interior areas, such as backsplashes and shower walls, as well as on larger surfaces such as walls and floors. They are also a popular choice for outdoor walls and floors, as they are able to withstand exposure to the elements. Overall, mosaic tiles are a versatile, durable, and aesthetically pleasing option for anyone looking to add a touch of style to their home or outdoor space.
How to Choose the Tile Correctly?
Determine the space to be tiled before selecting the tile. This will help you determine the type of tile that's best suited for the space.
Ensure the tile meets technical requirements, including wear rate, acid and alkali resistance, and chemical properties. This will help ensure the tile is durable and long-lasting.
Consider color and adaptability to the environment. This will help you select a tile that is visually appealing and blends well with the surrounding space.
Choose a tile material that fits the needs of the space. For example, through-body tiles are a good choice for high-traffic areas while glazed tiles offer a wider range of colors and patterns.
Consider the cost and budget for the project. Some tile materials may be more expensive than others, so it's important to select a tile that fits within your budget.
Look for quality and reliability in the tile manufacturer. Read reviews and ask for recommendations to ensure that you are purchasing a high-quality product that will last for many years to come.
Tiles from our factory will provide a durable and stylish solution to your flooring needs. With a wide range of colors, patterns, and materials, you can select the perfect tile to match your personal style and home decor. Our factory uses high-quality materials and employs skilled craftsmen to ensure that each tile is made to perfection. Additionally, we provide a variety of finishing options to give your tiles a unique look and feel. Trust us to provide you with the best tiles on the market!